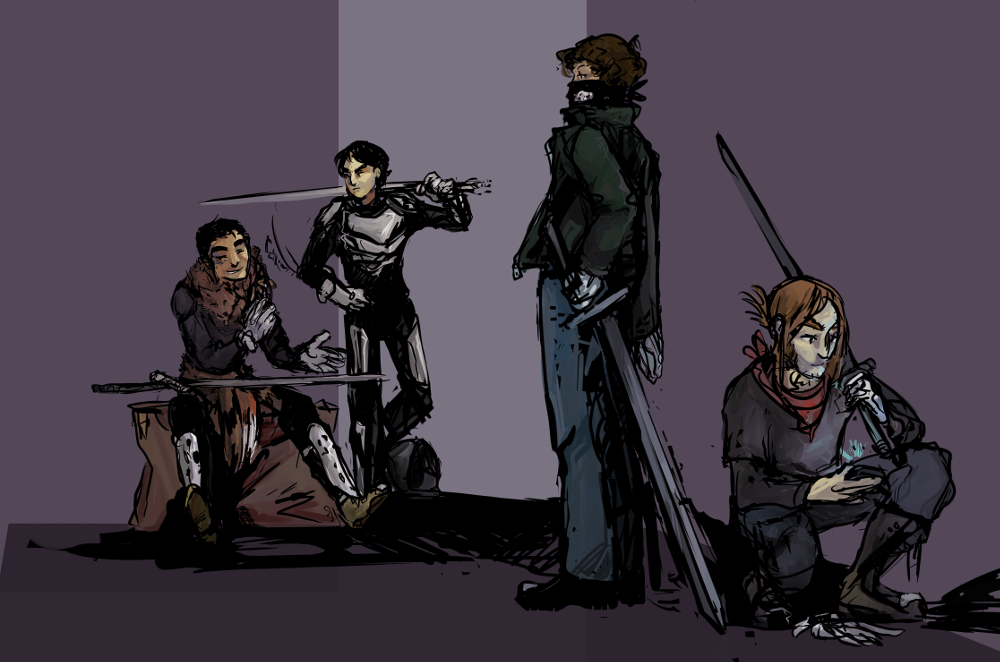 No rest for the wicked, nor teenage superheroes. A gang of boys is causing trouble on the east end. And to make things worse, a new super group has shown up, ready to rock the world of the Ashton City Heroes.
They're here to challenge the Ashton Heroes to prove who is the strongest once and for all.
PLAYERS
Matt – Rayyan Mu'mmar Ghannam (Techbag). Southern Indian kid whose parents moved here from India in the mid-nineties and managed to find an okay life. Ray doesn't see his dad much but started reading his books and does some building on the side. He developed a love for masks and uses his random collection of skills to fight crime in Ashton.
Nate – Rose Brixby (Tankgirl). Outgoing and friendly girl who moved to Ashton from Prominence after a high-profile kidnapping case. She learned to fight and started buying low-impact supersoldier drug derivatives to make sure she would never be kidnapped again and that she could save others as she was saved.
Zach – Ellhaym Tsukimono (Kageko). A teenage girl who enjoys exploring and finding secrets. A fairly recent transfer student, she's only been around for a year or so.
Podcast: Play in new window | Download
Subscribe: RSS